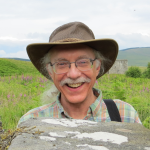 Robert Elliott, Ph.D., received his doctorate in clinical psychology from the University of California, Los Angeles, and taught clinical psychology at the University of Toledo (Ohio) for nearly 30 years; during that time, in collaboration with Leslie Greenberg and Laura Rice, he developed Emotion-Focused Therapy (EFT).  He currently spends half of his time based in Scotland, where he is Professor of Counselling in the School of Psychological Sciences and Health at the University of Strathclyde and where he directs its research clinic and teaches counselling research and EFT.  The rest of the time, he is based in Northern California, where he is busy with various EFT-related writing projects. He delivers EFT training all over the world and serves on the board of the International Society for Emotion-Focused Therapy.  His central interest is the change process in humanistic-experiential psychotherapies.  He is co-author of Facilitating emotional change (1993), Learning process-experiential psychotherapy (2004), Research methods in clinical psychology (3rd ed., 2015), as well as more than 170 journal articles and book chapters. He is past president of the Society for Psychotherapy Research, and previously co-edited the journals Psychotherapy Research, and Person-Centered and Experiential Psychotherapies.  He is a fellow in the divisions of Clinical Psychology, Psychotherapy, and Humanistic Psychology of the American Psychological Association.  In 2009 he received the Distinguished Research Career Award of the Society for Psychotherapy Research, and the Carl Rogers Award from the Division of Humanistic Psychology of the American Psychological Association. He enjoys running, science fiction and all kinds of music.
---
Joan Shearer is an Accredited EFT Therapist and Supervisor. She completed a PG Diploma in Person-centred Counselling; Emotion-Focused Therapy Levels 1-3; Advanced Professional Training in Relational Supervision and an MSc in Counselling at the University of Strathclyde (2010-2018).
She has a broad range of experience working in a number of counselling services and currently works at a private psychiatric hospital. Joan's passion for EFT began early in her career while working on a Research Project on Person-centred & Experiential therapies for Social Anxiety, under the supervision of Robert Elliott. She also has an interest in teaching and is currently working as a tutor on the MSc in Counselling & Psychotherapy at the University of Strathclyde.
Joan is a qualified yoga teacher delivering classes specifically designed to address wellbeing and mild to moderate mental health difficulties.
---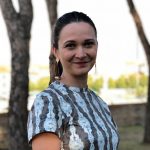 Ligia Manastireanu
received her BA with Honours in Psychology from the University of Bucharest in 2002, and after moving to UK in 2007 she continued her Postgraduate studies in Counselling. She was introduced to EFT as part of her Pg Dip in Counselling at Strathclyde University, and continued her Advanced Professional Training in EFT over a number of years in order to become an EFT accredited therapist and supervisor.. She is experienced in working with a wide range of difficulties and is particularly interested in developing more specific EFT ways of working with different types of anxiety and borderline processes.
She currently works as Clinical Lead for the Acute General Programme at the Priory Hospital in Glasgow and runs a private practice offering therapy and clinical supervision. She is passionate about supporting therapists develop their potential through her managerial role and through offering EFT supervision, and delivering EFT Level 3 training, which enables therapists to achieve their EFT accredited status. She has also been assisting on the Level 1 and 2 training over the last 3 years. She enjoys poetry, art and nature walks.
---
Richard Miller
lives with his family and works as a counsellor and supervisor in private practice in Fife. Since 2002, he has studied Humanistic Psychotherapies and Psychology beginning in Aberdeen, Strathclyde and Glasgow Caledonian University where he most recently graduated with the best overall award for Psychology. Richard has served as President of University of Aberdeen Students Association, an executive officer of the National Union of Students Scotland and vice-chair of communications of the Scottish Fair Trade Forum. He has provided counselling in local high schools and St Andrews University. Richard is a current member of the British Association for Counselling Psychotherapy, the British Psychological Society and the International Society for Emotion Focused Therapy. Richard has been training in and practicing Emotion-Focused Therapy for a decade having completed EFT-3 in 2013.